Why use Estate Solvers LLC to complete your Sale?
In a word, Speed. Speed to market. We can efficiently prepare the personal property of the estate.
Should you prepare the estate sale yourself?
Maybe, but it is a lot of work you never saw coming your way.  That is why we are here. Its tough physically and emotionally. You still need to work your job, live your life, and yet suddenly have a responsibility few would seek.
Everything is Priced.
We will sort salable from non-salable items, arrange and price tag everything.   We find things sell better if everything is priced.   Our Buyers may ask us to come down on the price and we will work with them to find a fair price that is good for the Buyer as well as our client, the Seller or Executor.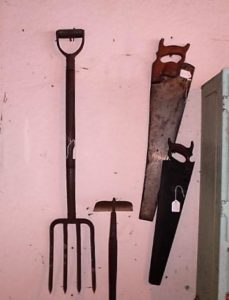 How do we determine a value on the item? What is my item worth?  We are asked this question every day.   We have been selling our valued items for over twenty years on the internet and at collectible shows or flea markets. We help you determine what your items are worth and what the public is willing to pay for them, whether valuable or ordinary. We sell it all, because there are Buyers who want the valuable items and some who need ordinary things.  Whether a car or a partial package of paper towels, someone is interested.   
We are very knowledgeable about the fair market value of items.  We also research items, to bring you the highest price possible on.   We keep in mind the market demand, condition, and rarity of your goods.
How quickly will the Estate Sale finalize?
The sale is on a certain date, and your items that can be sold will be sold on that date. Unlike auction houses, the liquidation sale is finished quickly with settlement within a few weeks. An auction house may hold your items for months as they slowly sell them off. We will sell thousands of items in two day's.
Consider This…
To recap the advantages of using us ….
Your estate can be closed out of personal property much faster. From start to end, we will work several weeks to prepare and sell the items on Estate Sale Day. Often, Sellers or Executors who try to manage the sale themselves  will work many weeks and even months to complete a sale.
Call us in early. We often meet with an Executor or Seller for our free consultation and then find that the seller waits many months to use us . This is a lot of work and you need to recognize this before you make a mistake or affect your well-being by going at this project alone. 

Your fiduciary responsibility means that you are responsible to return the highest and best results for the beneficiaries of the estate. If you give an item to a friend of the family or a non-beneficiary of the estate, you have not been fair to the beneficiary whether that be you or many people in your family.

You will want to honor the wishes of your departed family member, but when that wish is ambiguous, or wishful thinking of another friend or family member, our method resolves this and protects the beneficiaries and you, as the fiduciary.

There are thousands of items in most Estate Sales we manage. Do you have the knowledge to accurately price them?

Do you know the value of what you might throw away?

Do you think giving the items to charity will work? Maybe, but we know differently.

Can you adequately stage the items for sale. We bring tables, clothing racks as well as additional lighting to bring out the best appeal to the Estate's things.

Do you know how to advertise the sale most effectively?

Do you recognize how much cleaning and preparation it takes to ready a

n

estate liquidation sale?

Do you have a mailing list and social media precense

to bring both buyers and dealers to your sale? If you do, adding our reach will only improve the effectiveness on Estate Sale day.
—————————————————————————————————————————
Please take a few minutes to consider these issues, then call us at 812-454-4181.
We can be the fastest and the lowest-cost way to return a fair value to the beneficiaries of your estate. Please consider the issues we raised above and call us with any questions.